Owen Construction Consultancy are providing Clerk of work services and health and safety visits for Phoenix housing association.
This is a small site in a residential Road in South East London Beckenham.
Major demolition work is being carried out converting a single dwelling into 3 flats.
Keeping the site neat and tidy so each trade can work safely is important. This will encourage a high quality of workmanship.
The builder has achieved both of the above.
Rubbish is continually well managed and the housekeeping is of a very high standard.
It is little wonder the workmanship is also of a high standard.
Space is tight so the builder constructed a loading bay above the front garden.
Scaffolds are kept neat and tidy.
Internal ceilings have been removed and the rooms are left clean, ready for the follow on trades to work in.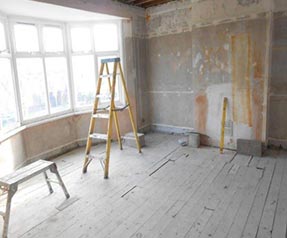 A neat finish is achieved internally.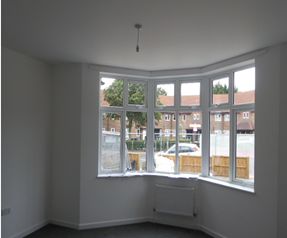 Existing garden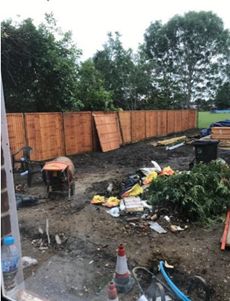 New garden
Front Property
Rear property
This is a great example of a builder proving if your organisation has high standards of health and safety, then intern a high-quality build will follow.