Owen Construction Consultancy are providing a full health and safety package for managing health and safety for small to medium sizes builders from as little as £133.00 plus VAT per month.
This includes:
One bespoke Health and Safety policy. Or, a full review of an existing Health and Safety policy.
The provision of On-site Health and Safety documentation.
The provision of Office health and safety documentation.
The provision of a Risk Assessment Register.
One Method statement template.
One quarterly telephone appointment.
Two (2) hours professional Consulting fees per month.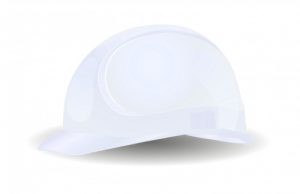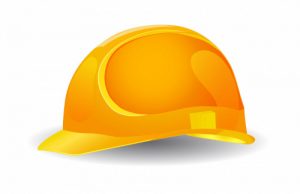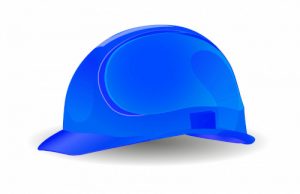 Additional Services offered are:
Health and Safety site visits to include an audited report.
Production of Risk assessments.
Production of COSSH assessments.
Production of Method statement – based on site specific details forwarded by Client Company.
Production of Pre-construction information in accordance to CDM 2015
Drafting Construction Phase plans in accordance to CDM 2015
Drafting Construction Management plan for Client Company consultation and approval.
Production of On-site health and safety folder.
On-site support and training for Site Managers.
HSE (Dust) face fitting testing and training.
Tender documentation Pre-qualification questionnaire (PQQ) advice and support.
SSIP (Safe Systems In Procurement) advice and completion of arrangements.
CHAS (The Contractors Health and Safety Assessment Scheme) registration, liaison and advice.
Construction Line registration, liaison and advice.
SMAS (Safety Management Advisory Services) registration, liaison and advice.
Professional services after issue of HSE Prohibition Notice.
Professional services after issue of HSE Improvement Notice.
Accident investigation.
Managing health and safety 
Owen Construction Consultancy Limited has developed an easy to use Health and Safety policy. We provide guidance and training so construction Companies can self-manage their on-site health and safety activities. Our Company provides full flexibility with as much support as is required to manage health and safety and work with clients on a one to one basis. If your Company is looking for flexibility a bespoke Health and Safety Policy including on site working documents, it is time to act now and contact us on 01689 820105 or 07966 286770.
Many of our enquiries come from small builders who have been sold a Health and Safety Policy by large organisations who have then tied them in to lengthy expensive contracts which are very difficult to exit.
At Owen Construction Consultancy, we want to help small to medium sized building contractors stay safe on site at an affordable and flexible cost.
Our Health and Safety Policy can either be self-managed or we offer ongoing support at an hourly rate as and when our Health and Safety services are required.
This could mean completing risk assessments, method statements or carrying out construction design management services as well as offering ad hock Construction Phase Plans.
Contact us now for a free consultation so we can discuss how our Health and Safety Policy can benefit you and how you can get the most from it.
Formed by Neil Gulvin, MCIOB MICWCI Tech IOSH, to work with Project managers, Designers and small to medium sized Building and Construction contractors.
Whether the contract is in Kent, Surrey, London or further afield we work to ensure that you are working in compliance with all current Health & Safety legislation and regulations.
Having a vast amount of professional experience means that we know what works and more importantly what doesn't. A planned approach ensures that our fees are extremely competitive.
Construction is a high risk industry and as a result, authorities such as the Health & Safety Executive (HSE), pay particular attention to the risks associated with this type of environment. Having a strong Health & Safety culture will assist Building Contractors secure business opportunities and we work closely with our clients by completing Health and Safety pre-qualification questionnaires.
Our clients are Building Contractors and Project managers who do not have the budget or requirement to employ a full time health & safety manager, nor do they have the time to get involved in detailed legislative requirements themselves. This is where Owen Construction Consultancy come in. Outsourcing your Health & Safety function is an extremely cost effective way to stay within the law and improve your profile with your clients.
From 31st March 1995, the construction design and management regulations 1994 came into force revised in 2007 and further revised in 2015 to now include domestic construction projects. Owen Construction Consultancy can be appointed to the role of Principal Designer or prepare the construction phase plan for Principal Contractors. We are a client focused business offering advice and help to Designers, Project Managers and small to medium sized builders.
Established in 2004, but with over 30 years' experience in the construction industry, we are an independent, standalone company which allows us to undertake our role on your behalf without any conflict of interest, thereby ensuring that your interests are our primary concern.
To find out more about any of our services, please call us on 01689 820105 or follow this link and complete our online enquiry form.