Speak to an expert
Call 01689 820105 to speak to an expert about your construction health and safety needs
At Owen Construction Consultancy, our health and safety consultants work with builders and developers, helping them to minimise risks during their activities. We can produce tailored health and safety policies to ensure that risks have been identified and suitable control measures have been outlined. With 30+ years' experience in the construction industry, allow our consultants to keep you compliant. To discuss the health and safety support for builders we offer, call 01689 820105.
Why do I need a health and safety policy as a builder?
The law says that every business must have a health and safety policy for managing this aspect of their operations. A health and safety policy sets out your general approach to health and safety. It explains how you, as an employer, will manage health and safety in your business. It should clearly say who does what, when this is done, and how this is done. If you have five or more employees, you must write your policy down. There is no requirement to have a written health and safety policy if you have fewer than five employees, but it is useful to do so.
How can we help builders with their health and safety?
Owen Construction Consultancy provides a full health and safety package for small to medium sized builders from as little as £133.00 plus VAT per month. This includes:
One bespoke health and safety policy or a full review of an existing health and safety policy.
The provision of on-site health and safety documentation.
The provision of office health and safety documentation.
The provision of a risk assessment register.
One method statement template.
One quarterly telephone appointment.
Two (2) hours professional consulting fees per month.
Speak to an expert
To find out more about our health and safety services for builders, please call us on 01689 820105 or complete our online enquiry form. We're here to help.
Health and safety policy for small builders
A well written health and safety policy is not just another legislative document your organisation must have. It can also be used as a great marketing tool that demonstrates to potential clients and suppliers that you have measures in place to minimise risk whilst working. You can use your policy as a health and safety guidance booklet that is tailored to managing and reducing the risks within your business.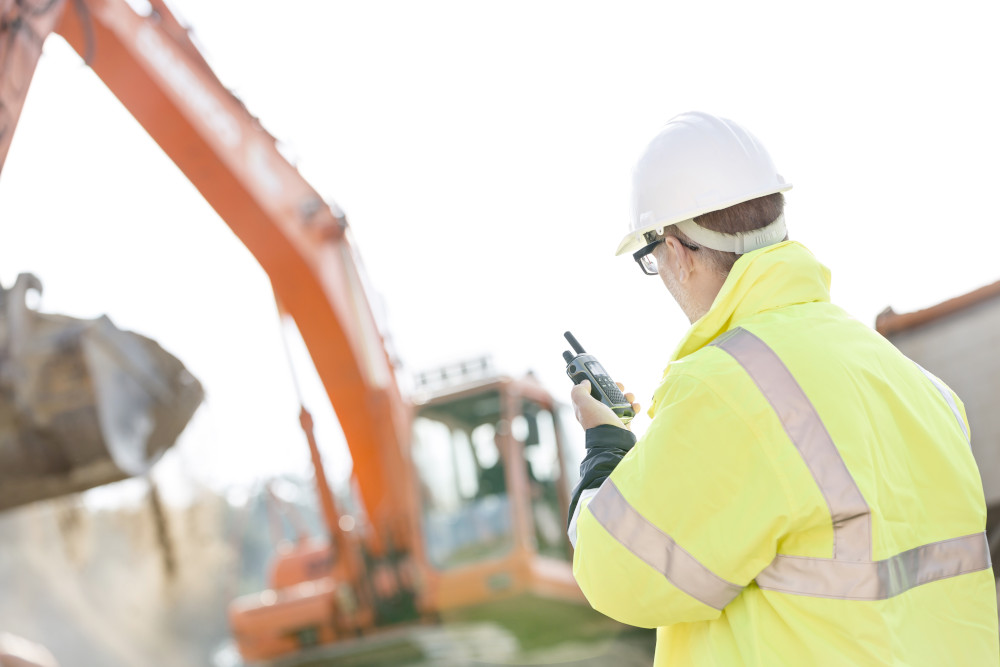 How do we create a health and safety policy for builders?

We will carry out an initial meeting with you so we can understand the types of clients you have and can drill down on the services you provide for your clients. We will then ask you to provide us with the professional trade organisations your company is a member of. The logos of these organisations, such as the Federation of Master Builders, Checkatrade, and Chartered Institute of Building can then be included on the front cover of your health and safety policy alongside your company branding. This enhances your creditability as a competent builder.
What will a health and safety policy for builders cover?
Your health and safety policy will be broken into clear sub sections, outlining how risks are being identified and managed.
Section 1: Statement of intent
This statement is signed by the most senior person in the organisation and will confirm that:
(a) Adequate resources are provided for health and safety.
(b) Health and safety is adequately assessed, controlled, and monitored.
(c) Company staff is actively involved on matters that affect health and safety.
Section 3: Arrangements

The arrangements section outlines how your organisation will meet the commitments made in your statement of intent. Managers are able to reference clauses for high-risk activities such as lone working,
working at height, and demolitions. They will then have information to manage those risks. The arrangements section will also have information for staying compliant under CDM regulations 2015. This includes areas such as welfare, investigation procedures, monitoring and review.
Section 2: Organisational structure

This company structure chart provides a description of each employee's job and the health and safety duties that they are required to carry out within their role.
Section 4: Environmental policy

The environmental policy states your organisation's commitment to reducing its impact on the environment and outlines the arrangements to manage this process.
Speak to an expert
To find out more about the health and safety services we can offer builders, please call us on 01689 820105 or complete our online enquiry form. We're here to help you with all your health and safety requirements.