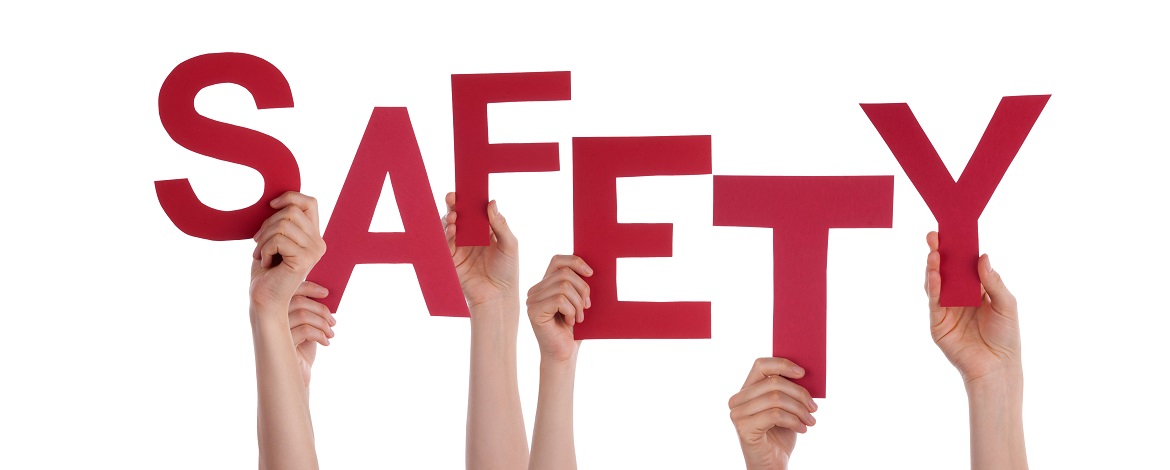 Three easy steps to managing (Pre-construction Information) for the new CDM 2015 regulations.
Step 1:
Once you have a project that is in the planning stages just notify Owen Construction Consultancy Ltd. We will set up a file and keep in regular contact as to when you should be forwarding
pre- construction information. It is very important this happens early in the process as the builder (Principal Contrator) will need the Pre-construction information to plan and manage the construction phase safely.
Step 2: The Site visit
Owen Construction Consultancy will visit site and discuss the project with the site team and explain what duties the duty holders need to carry out. Domestic clients can pass these duties onto the professional team. We will then provide the pre-construction information and this is distributed to all of the duty holders.
Step 3
Owen Construction Consultancy will check the builder's (Principal Contractor) construction phase plan. We will advise all duties holders of the suitability of the construction phase plan and once approved works can commence on site.
Owen Construction Consultancy Limited is a family run business we can tailor the CDM 2015 process to your needs. We provide Pre-construction information and can be appointed to Principal Designer guiding your project team from Pre-construction information through to the completion of the health and safety file.
The health and safety file becomes part of the building documents and should be retained by the building owners. The file should be passed onto any new owners in the event of selling the property.
CLICK HERE to download a Construction Design Management 2015 health and safety file template.
Construction Design Management 2015 is now in force and it is a legal requirement that pre-construction information is provided and your builder (principal contractor) has a construction phase plan in place prior to starting works on site.
From 31st March 1995, the construction design and management regulations 1994 came into force revised in 2007 and further revised in 2015 to now include domestic construction projects. Owen Construction Consultancy can be appointed to the role of Principal Designer or prepare the construction phase plan for Principal Contractors. We are a client focused business offering advice and help to Designers, Project Managers and small to medium sized builders.
Established in 2004, but with over 30 years' experience in the construction industry, we are an independent, standalone company which allows us to undertake our role on your behalf without any conflict of interest, thereby ensuring that your interests are our primary concern.
Construction Phase Plan (CPP)
On domestic projects that have more than one contractor working Construction Design Management 2015 now applies, it is necessary for the Principal Contractor to prepare a Construction Phase plan. This document is development from the initial health and safety information produced by the Principal Designer.
A Construction Phase Plan is a working document that develops throughout the contract. All construction workers and Site team should be made aware of the Construction Phase Plan. If there is no Construction Phase Plan available on site the Principal Contractor may be held responsible and prosecuted accordingly.
Owen Construction Consultancy work with the Principal contractor to produce a Construction Phase Plan and ensure that legislation is adhered to.
Below is our Construction phase plan template index.
Owen Construction Consultancy Limited can help your Company to draft your site construction phase plan or we can draft the plan for you.

Contact us now
Construction Phase Plan
1.0 Description of the Project
1.1 Purpose Document
1.2 Brief Description of Works
1.3 Type of Structure
1.4 Proposed Programme of Works
1.5 Project Directory
2.0 Management of the Works.
2.1   Management Structure
2.2   Construction Phase Plan Statement
2.3   CDM
2.4   F10
2.5   Consultation and Communication
2.6   Client and Principal Contractor Site Rules
2.7   Design Changes During the Construction Phase
2.8   Extent and Location of Existing Records and Plans
2.9   Fire and Emergency Procedures
2.10 First Aid
2.11 Nearest Hospital with Accident and Emergency
2.12 Monitoring and Review
2.13 Reporting of Incidents 2013 (RIDDOR)
2.14 Safety Goals
2.15 Safe Systems of Work Method Statements and Risk Assessments
2.16 Site Induction
2.17 Site Security
2.18 Supervision
2.19 Sub-Contractors
2.20 Selection and Control of Contractors
2.21 Training on Site
2.22 Updating the Construction Phase Plan
2.23 Welfare Facilities
3.0 Arrangements for Controlling Site Risks
3.1   Access and Egress
3.2   Loading and Unloading
3.3   Storage Areas
3.4   Environment
3.5   Site Power
3.6   Fire Procedures
3.7   Dealing with Services
3.8   Stability of Structures whilst Carrying out Construction Work, Including Temporary Structures and Existig Unstable Structures
3.9   Control of Lifting Operations
3.10 Storage of Materials and Work Equipment
3.11 Plant and Machinery
4.0 Arrangements for Controlling Significant Safety Risks
4.1   Asbestos
4.2   Control of Dust
4.3   Hazardous Flammable Materials
4.4   Lead
4.5   Manual Handling
4.6   Mechanical and Electrical Installations
4.7   Personal Protective Equipment (PPE)
4.8   Permit to Works Systems
4.9   Reducing Noise and Vibration
4.10 Roof Work
4.11 Safe Use of Temporary Access Equipment Ladders and Stepladders
4.12 Scaffolding
4.13 Temporary Works
4.14 Waste Management
4.15 Working with Electricity
5.0 Information for Health and Safety file
Appendix A Site Fire Plan
Appendix B Site Emergency Plan
Appendix C Site Rules
Value for Money:
Being a small business and having a vast amount of professional experience means that we know what works and more importantly what doesn't. A planned approach ensures that our fees are extremely competitive and reflects what is actually required.
When it comes to quality control, Principal Designer services or the production of Construction Phase Plan throughout Kent and the South-East, Owen Construction Consultancy have earned an enviable reputation for providing a superior level of service in a cost effective manner.
To find out more about any of our services, please call us on 01689 820105 or complete our online enquiry form on the contact page.
To find out more about any of our services, please call us on 01689 820105 or follow this link and complete our online enquiry form.